Happy Friday friends! I picked up this little side table from a resale shop this week.
I loved the pattern on the doors - it reminded me of the patterned wallpapers, pillows, rugs, etc. that I've been seeing so much of lately...and I love! Something along these lines: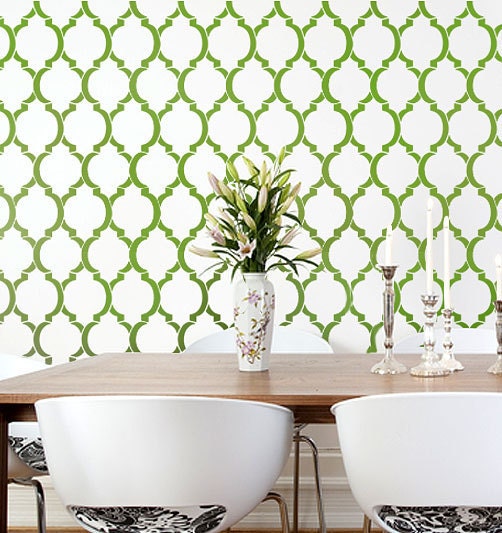 So, I knew I wanted that pattern to really stand out.
And the yellow is such a happy color! I lined the drawer and the inside shelf with this fun contact paper. It's for sale so I hope someone else loves it as much as I do!