I had a request to see the top of the furniture cart that I worked on yesterday. I was so excited about showing off the hardware that I didn't think about the top of the cart.
I used Golden Pecan stain on the sides because I didn't want to cover the original stamped letters. I used a darker, Provencial stain, on the top of the cart.
And yes, this cart is very similar to the one sold by Restoration Hardware: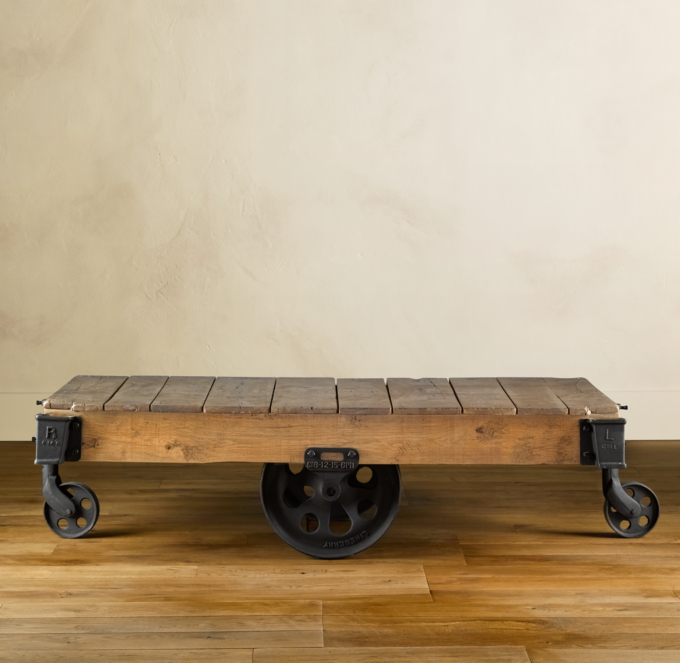 One difference is the wheels - my cart has the more desirable "flower petal" wheels. Oh, and the Restoration Hardware cart is on sale for $795 + shipping!
Last question - yes it is VERY heavy. The wheels and hardware are cast iron. It rolls very well though. Thanks for the interest in my latest project!